April 13th: Mobile Café about Internet of Things
We are proud that SMC030, Dutch Mobile Marketing Group, One Shoe and Appril Festival have joined forces! On April 13 we will give a session on 'Internet of Things or otherwise known as IoT.  
Speakers
How to Triggi houses, cars and cities smarter and together build a community. 
by Frank Meeuwsen
Frank Meeuwsen takes us into the world of IoT applications and community management! Triggi is a new mobile app for smart devices even smarter to work together. The voice of the community is very important, but how you go here to get started if you have no community yet? Frank tells what steps they take, why they do it and most importantly what you better can not do.. 
About Frank Meeuwsen
Frank Meeuwsen is Community Architect at Triggi, the mobile app to your smart devices into home smarter late work together. He is responsible for the user community and social strategy. Frank previously worked at T-Mobile, KPN and TMG on the content and social strategy. He is also one of the founders of Lifehacking.nl and wrote on the weblog Dutch history in the Book Blog Heroes.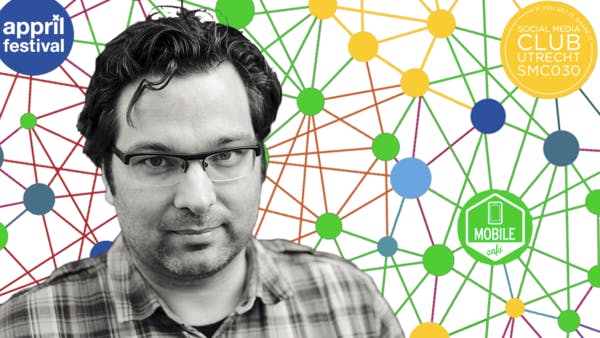 What is the Internet of Things and why it will save us all
By Ben Zátrok, Mobile Consultant at advertising and digital agency One Shoe
The Internet of Things. Possibly the next big leap in technology and society. How can it change our lives when it lands in your home? When hardware is getting cheaper every day and software embraces open source an all fronts, how could IoT be monetized?  Ben's presentation will be about what is the Internet of Things, what it could become in time and why it can be the key to a sustainable future.
About Ben Zátrok
Ben Zátrok is a mobile consultant and e-health / Internet of Things evangelist at One Shoe. Ben assists companies, multinationals and institutions in formulating the right mobile strategy and advises on the implementation and interfaces with back office solutions. Ben studied in Denmark and the United States and then worked as a consultant in Hungary for a medical procurement company, helping them find the right devices for the right applications