Drupal celebrates its 20th anniversary!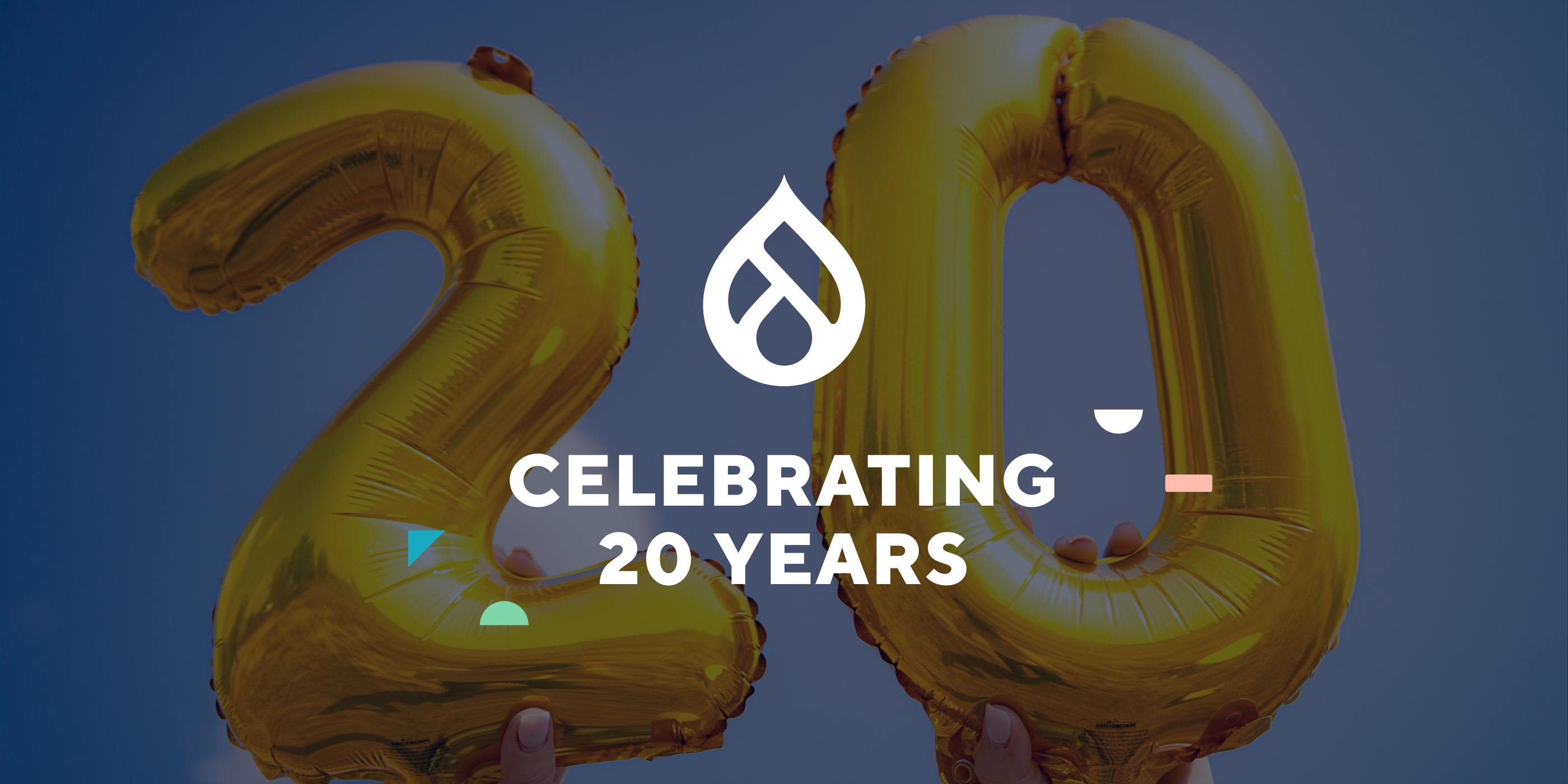 Since its founding 20 years ago, Drupal has had a huge impact on the internet as we know it today. More than 100,000 community members worldwide contributed to the development and maintenance of the framework, which ultimately made Drupal the pioneer in content delivery across multiple channels.
Now, in 2021, you can create and optimize an interface for every device or channel with Drupal. Whether the content is intended for a web app, highway billboard or smart device. One in 30 sites on the web is powered by Drupal, and that means most users of the web have experienced Drupal - even if they don't know it. 
From CMS to Digital Experience Platform
Although Drupal was originally deployed as a CMS, 7 years ago Drupal founder and project lead, Dries Buytaert, laid out his belief that the web was entering a new era: "Mobile had transformed the web, but I believed this was just the beginning. The mobile web was the first example of a new web defined by digital experiences that conform to a user's context and devices," says Buytaert. "Since then Drupal has defined itself as the leading platform for ambitious digital experiences, and as channels and devices proliferate, Drupal will continue to lead the open source DXP market."
Michel van Velde, founder of One Shoe and member of the Board of Directors of the Drupal Association, agrees: "Drupal has evolved from CMS to digital experience platform and continues to evolve. With the recent release of Drupal 9, Drupal community has once again taken an important step towards extra user-friendliness and the further development of the API first concept. This makes it easier for companies to digitize cross-channel, to be agile and to be able to respond to changes. That will be determining factors in the success of companies coming years."
Drupal celebrations all year round
2021 will be marked with year-long celebrations happening around the world with particular focus at DrupalCon and DrupalFest in April. Related 20th birthday events can be found on social media through the hashtag #CelebrateDrupal and at CelebrateDrupal.org. 
Topics: