Dutch Interactive Award nomination for qlinker!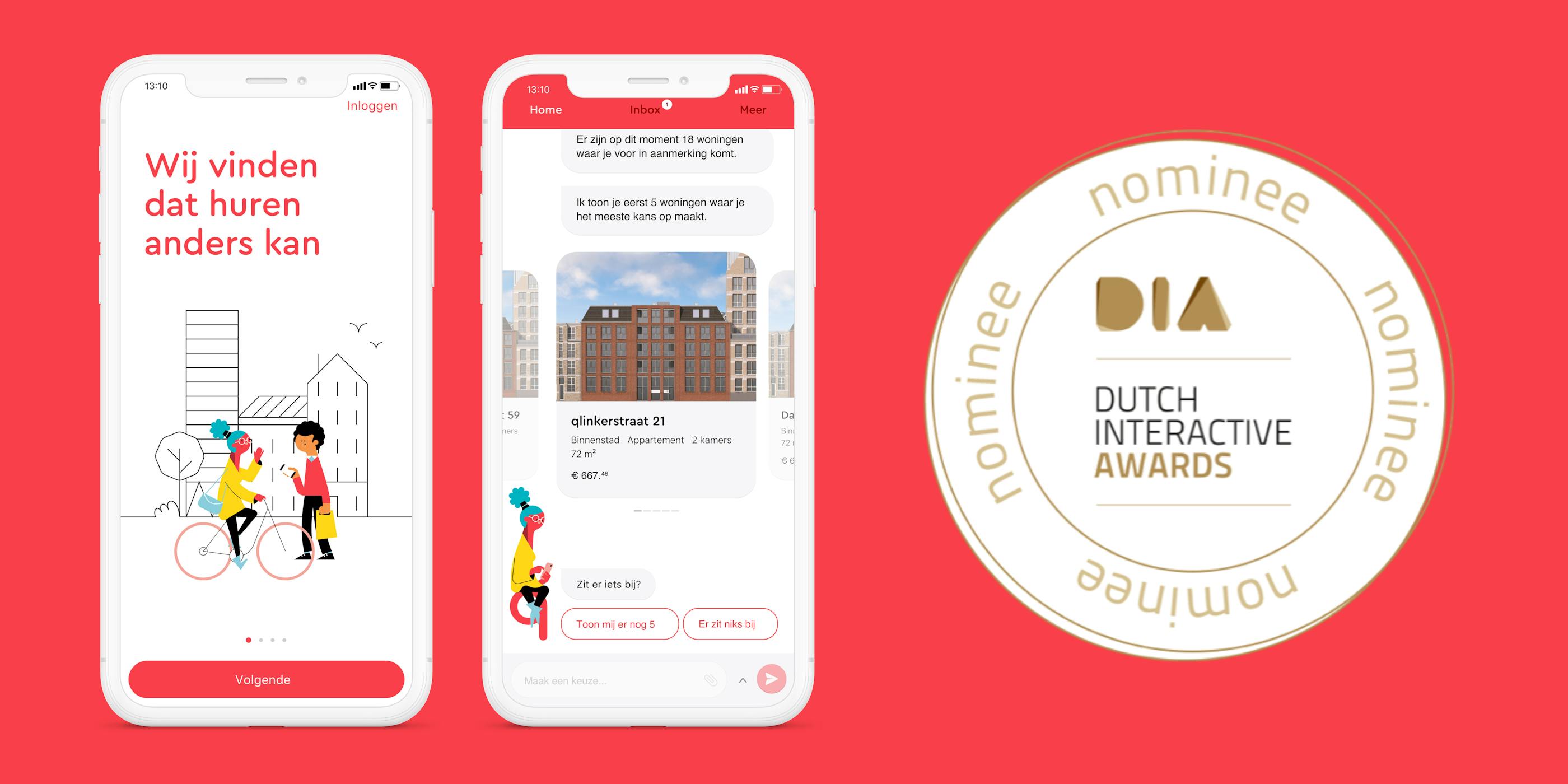 The Dutch Interactive Awards (DIA) are the awards for the very best Dutch digital agencies. The nominated projects are selected by an independent jury, based on the quality of concept, UX, design, optimization and the results of the project.
About the qlinker app
Mitros believes things can be done differently. It is one of the largest housing associations in the Netherlands, with a portfolio of more than 30,000 houses. Mitros wanted to establish a new housing corporation under the corporate-startup name 'qlinker'. Based on the wishes of the tenant, without having to rely on existing systems and processes. Their mission? A significant improvement in customer satisfaction ánd efficiency in the rental process of the housing association. A housing association that uses social money more efficiently!
One Shoe was asked as a strategic digital partner to develop the website and the qlinker app. We digitized as many rental processes as possible in a user-friendly mobile app for (future) tenants. The housing association in your pocket!
Nominated in the 'Service' category
qlinker has been nominated in the 'Service' category: environments in which services are provided via the internet and in which business processes are translated into an environment for end-users. On Tuesday, November 3, during the award show in the Beurs van Berlage, it will be announced who will take home the golden or silver Dutch Interactive Award.