Three words: FIVE Lovie Awards!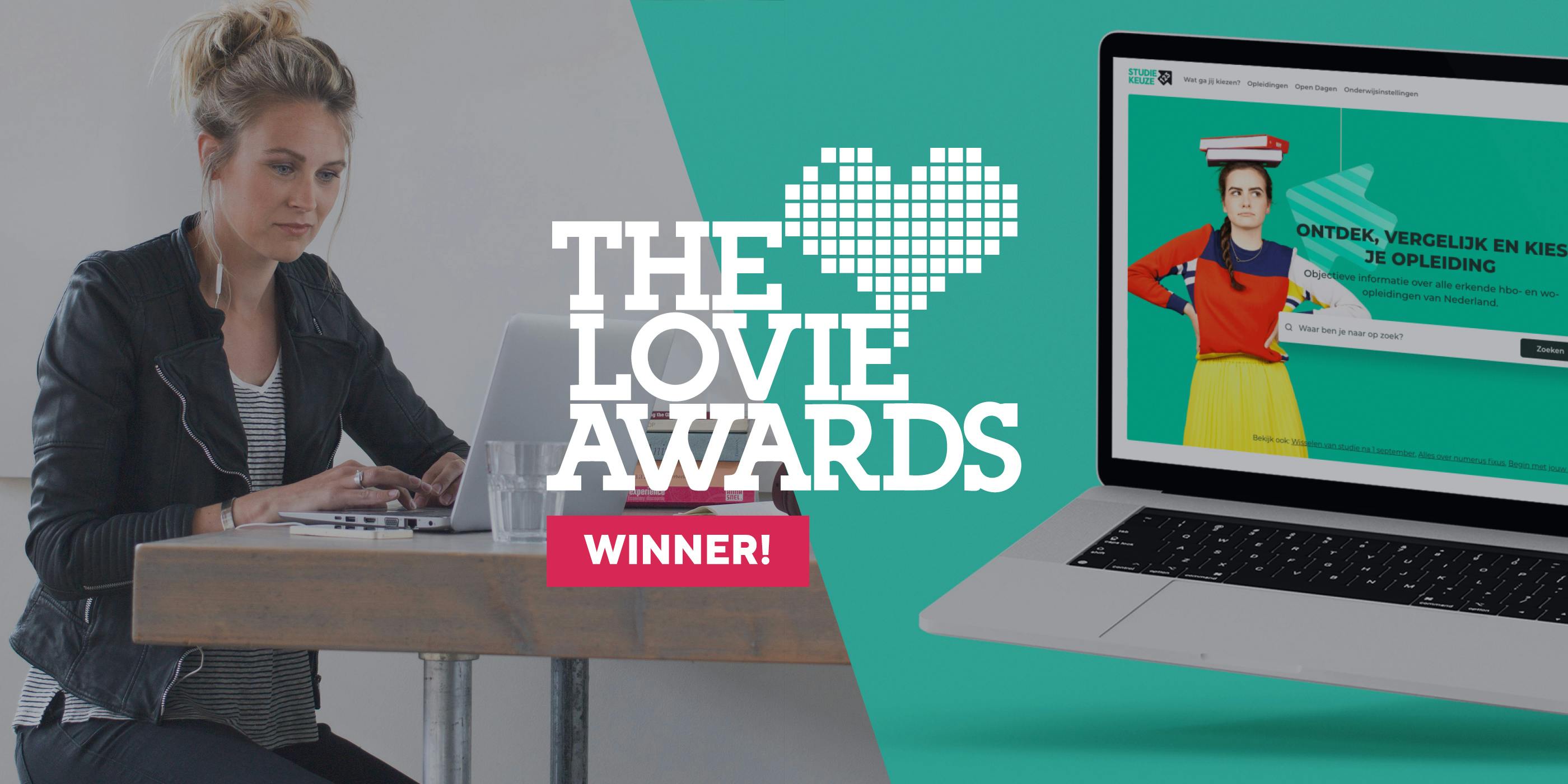 Two golden awards for Kanker.nl
With Kanker.nl we have won two golden Lovies in the "Non-Profit" and "Health" categories! Kanker.nl, is the place in the Netherlands for everyone who has to deal with cancer: patients, (former) patients and their loved ones. More than 450,000 visitors per month find here a variety of validated information about the disease, speak with professionals and exchange experiences with fellow patients. Kanker.nl is also in the running to win the Dutch Website of the Year Award 2019.
Two times gold and a Peoples Lovie for Studiekeuze123.nl
Three Lovie Awards for Studiekeuze123.nl in the "Best User Experience" and "Education" categories! Studiekeuze123 is an initiative of the Ministry of Education, Culture and Science in collaboration with students and higher education institutions. The platform has everything to help students making a well-considered study choice: from objective study information to useful study choice tools such as interest tests or a personality test. Studiekeuze123 and One Shoe have been working closely together since 2016 on the continuous optimization and further development of the website in terms of technology, UX and Design. In the meantime, the website has grown into a national platform with more than one and a half million unique visitors per year and receives international recognition.
Best in User Experience
Niki van Santen, User Experience Designer and Strategist at One Shoe: "From the start of our collaboration with Studiekeuze123 it has been all about the student: from usability testing and continuous improvement of the information architecture and content structure to design. We completely take the student by the hand when choosing his or her studies. Therefore we are very proud of our Lovie Award for Best User Experience Design!"
Party!
All winners are celebrated at the star-studded 9th Annual Lovie Awards Celebration on Thursday 14 November 2019, hosted by renowned comedian Ellie Taylor, at British Film Institute (BFI) in London.