Further development of the VIPP monitor web application for Dutch Hospital Association (NVZ)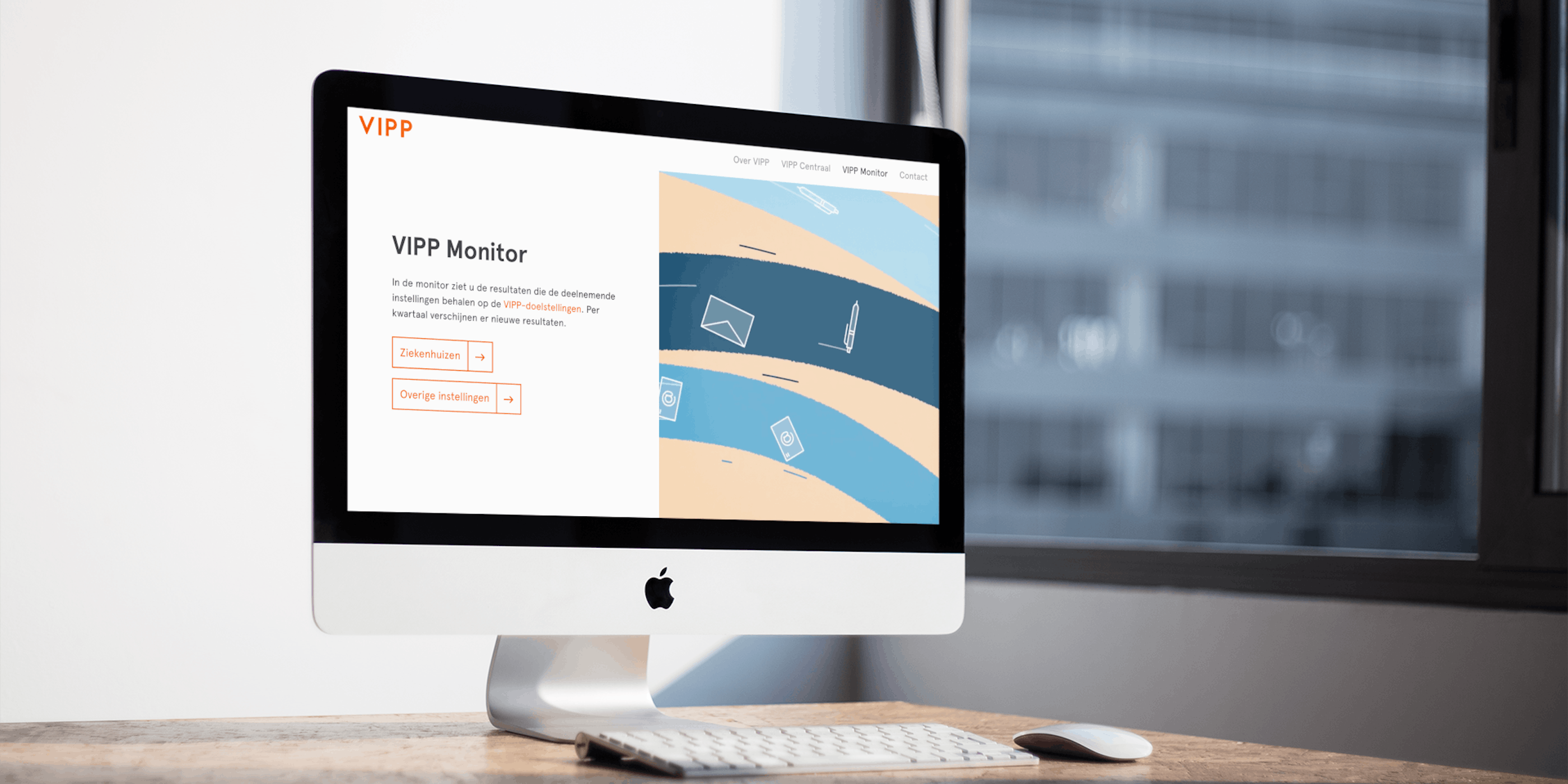 VIPP 1, 2 and 5
The purpose of the previous VIPP 1 and 2 programs was to provide each patient with access to their own medical data, such as specialist letters, laboratory results and discharge letters. The successor VIPP 5 goes further: the program will focus on exchanging medical data between healthcare institutions.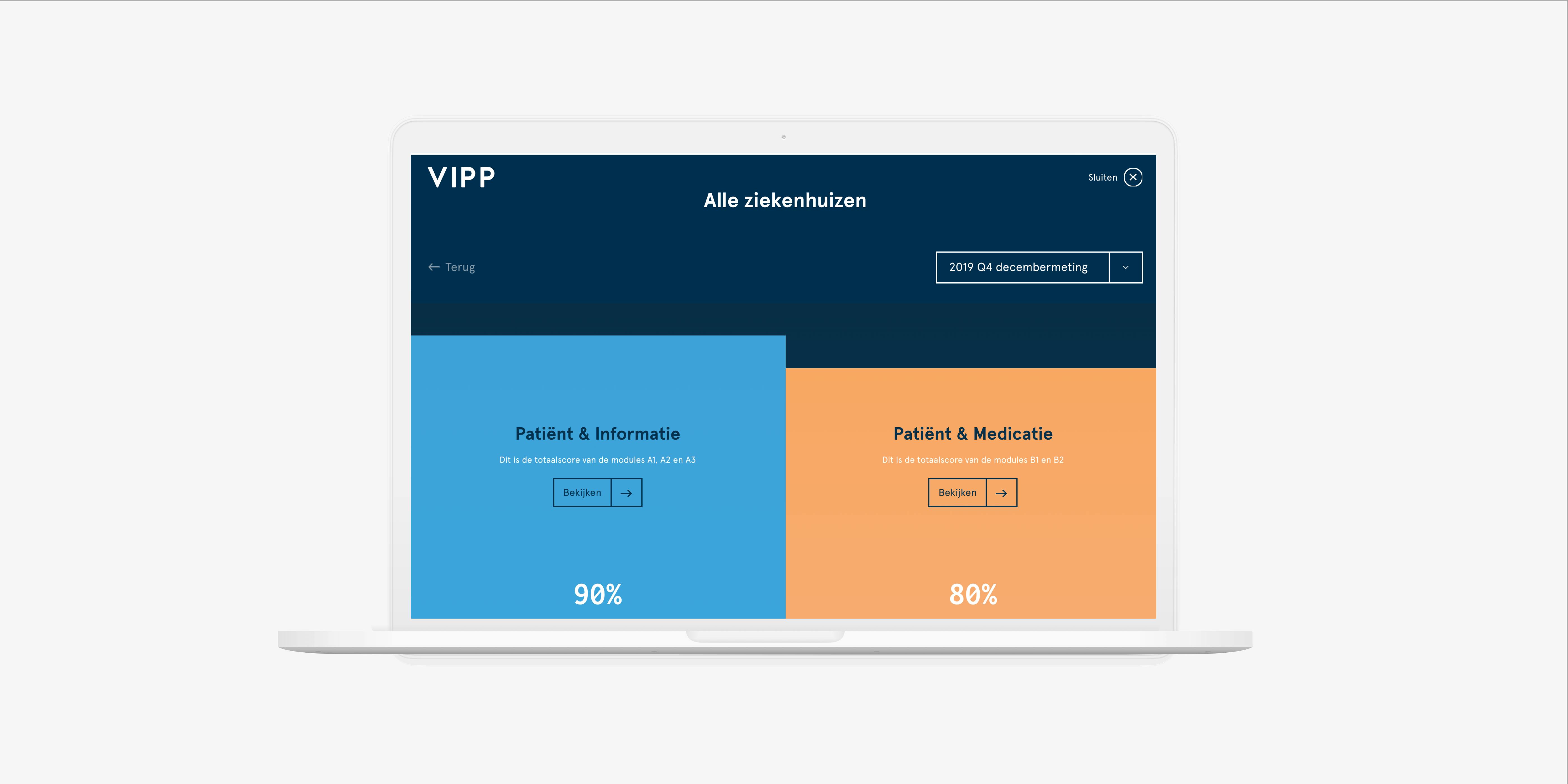 The VIPP monitor for monitoring complex data
The VIPP monitor is a web application developed with Drupal and React. It is a dynamic dashboard in which the results from the program are displayed. Thanks to visualisations and infographics, everyone involved gets insight into the progress of the program.
We are currently expanding the VIPP monitor to prepare it for the results of the VIPP 5 program. Complex research data is again being presented simply, completely and clearly to show how far the participating healthcare institutions are in achieving their objectives.