New Study in Holland website informs about Dutch higher education globally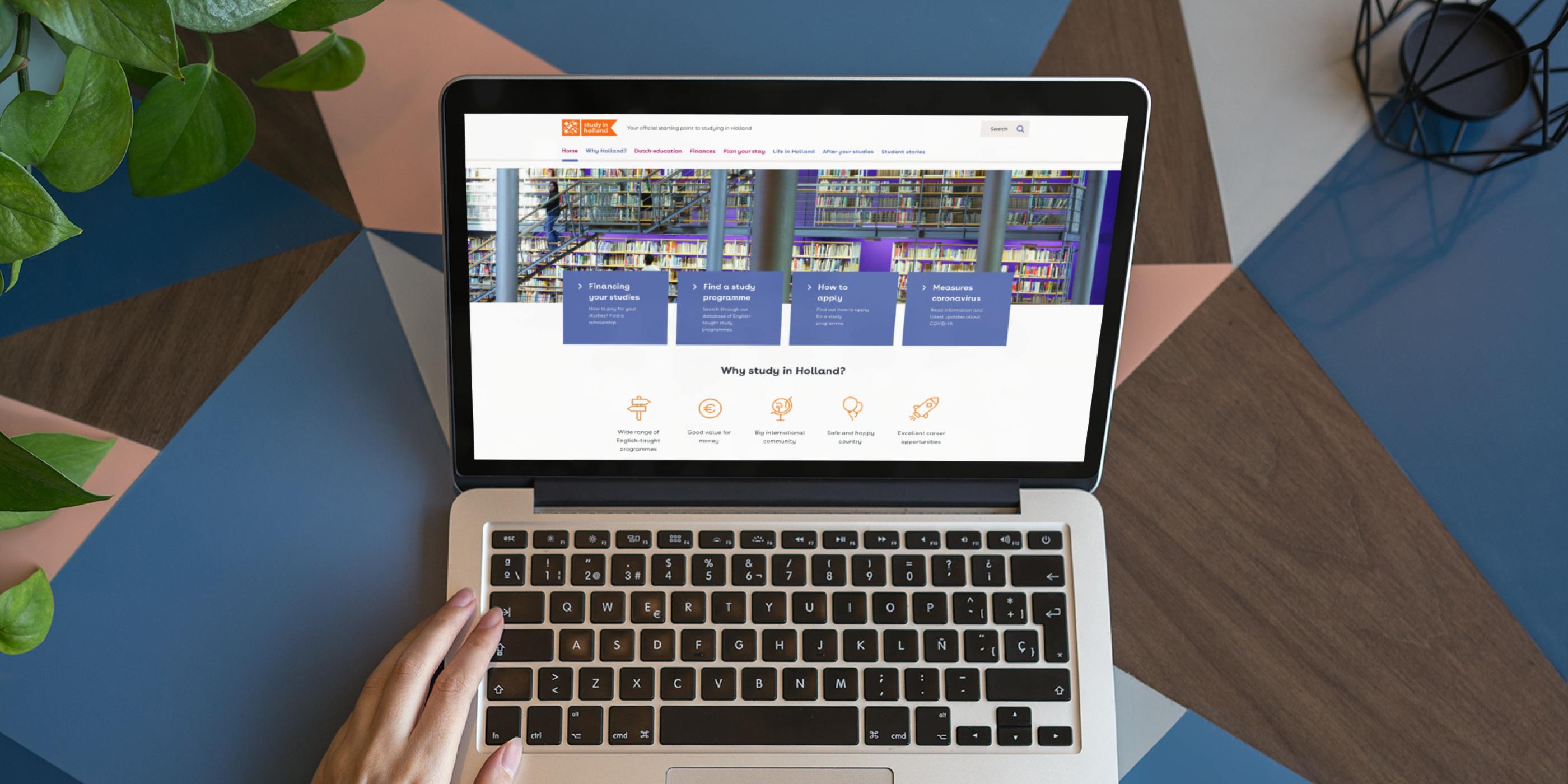 The website studyinholland.nl is an initiative of Nuffic to inform students from all over the world about Dutch higher education. Nuffic is the Dutch organisation for internationalisation in education – from primary and secondary education to vocational and higher education, research and adult education. 
The official starting point for studying in Holland
Study in Holland is the starting point for all international students who are considering Holland as a study destination. Studyinholland.nl provides these students with all sorts of information about studying in Holland. Ranging from information about the Dutch higher education system to a tool that provides information about visas, insurances and work permits.
And furthermore, the website also contains the Studyfinder database: students can find all the study programmes taught entirely in English, ranging from short training seminars to full-fledged bachelor's and master's degree programmes.
Scalable solution based on Drupal and Microsoft Azure
One Shoe and Nuffic are in a long-term partnership. Therefore, we developed a scalable solution in Drupal, allowing Nuffic to enjoy efficiency benefits in the construction, maintenance and development of future websites, including the corporate website we are currently working on. Unlimited scalability is also offered by making use of Microsoft's Azure cloud platform.
Want to know more about this case?
Contact Tibor Uittenbogaard (Business & Digital Consultant)