New website Jeroen Bosch Hospital live!
Unique search methods
The Jeroen Bosch Hospital takes his patients by the hand - literally. With the prominent search function on the homepage, patients and their relatives quickly find the information they need at the various stages of the 'patient journey'.
In addition, one can search visually: the human body is shown on the website and divided into 11 different categories. The visitor can select the body part where the complaints are experienced. This enables patients to obtain information about the complaints and possible medical conditions in an efficient and clear manner without being overwhelmed with information.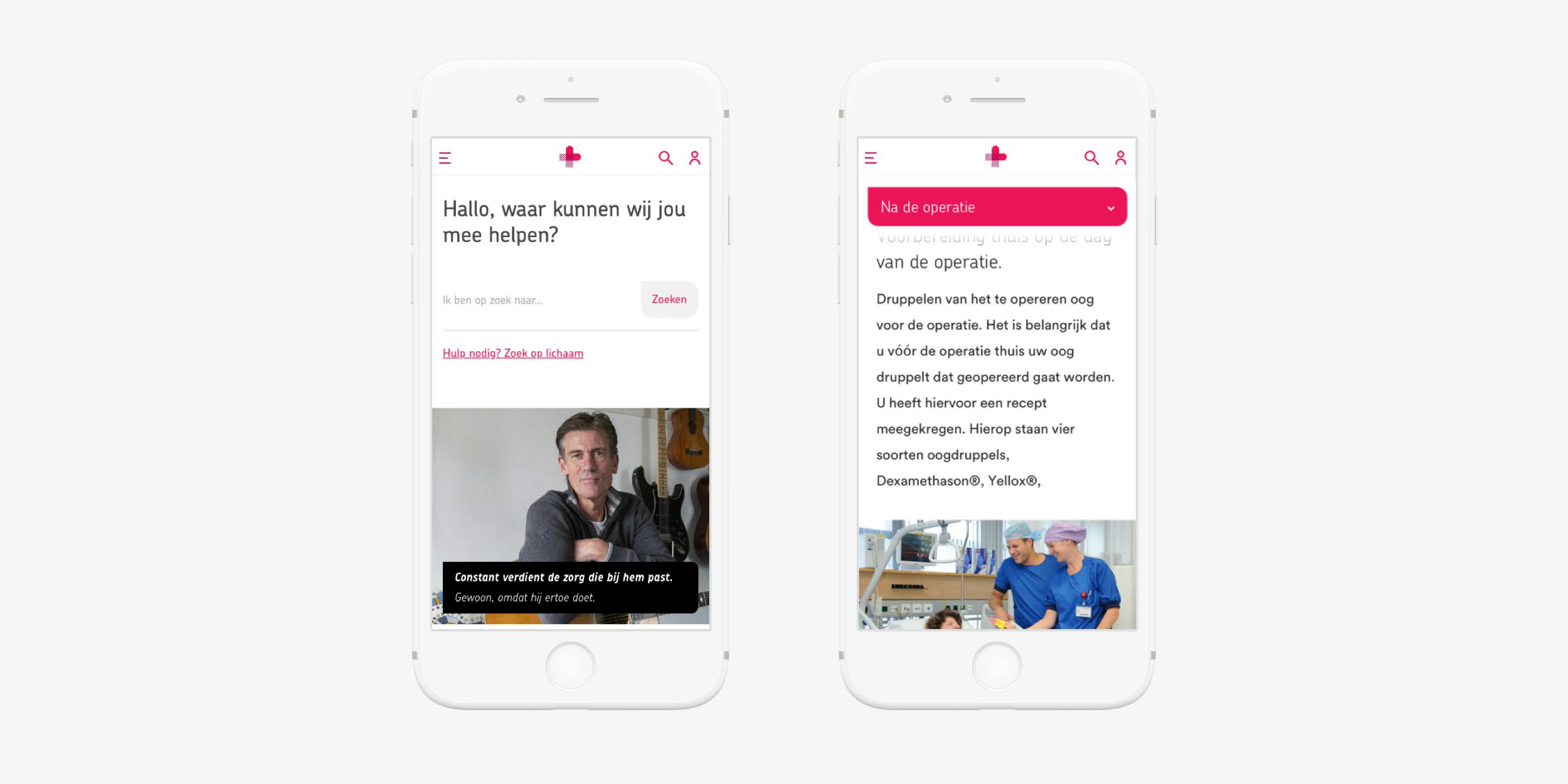 Information and understanding of treatment processes
The treatment programs offered by the Jeroen Bosch Hospital are set out from A to Z and all information is designed in a pleasantly readable font and font size. With the understandable texts and practical tips every visitor is even better informed about all facets that can pass during a visit or treatment process in the Jeroen Bosch Hospital.
Drupal 8 website
One Shoe has built the new website of the Jeroen Bosch Hospital with the Content Management System Drupal 8. The structure of the web pages has been updated and the content has been completely rewritten.
About the Jeroen Bosch Hospital
The Jeroen Bosch Hospital is a top clinical hospital with virtually all medical specializations in the home where more than 490,000 outpatient visits and 55,000 hospitalizations take place annually.