A premium digital brand experience for Pode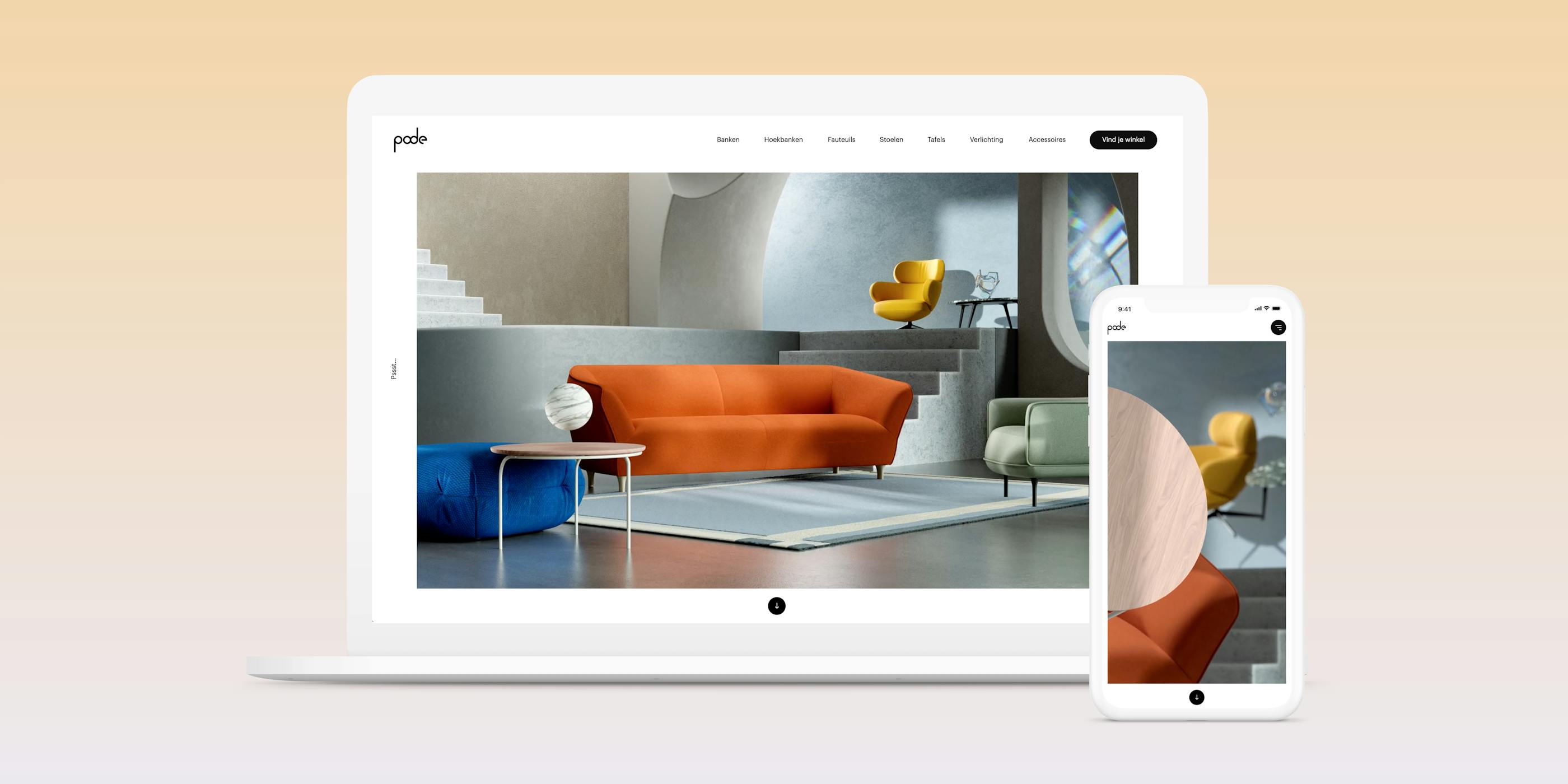 Digital storytelling
The Pode collection has a distinct, playful style with a sleek design, created by international top designers who perfectly complement each other in terms of visual language, color and feel. All Pode furniture and accessories are made by hand. Every piece of furniture tells a unique story. We have also brought that story to life online. Through a combination of storytelling, digital design and playful, interactive elements.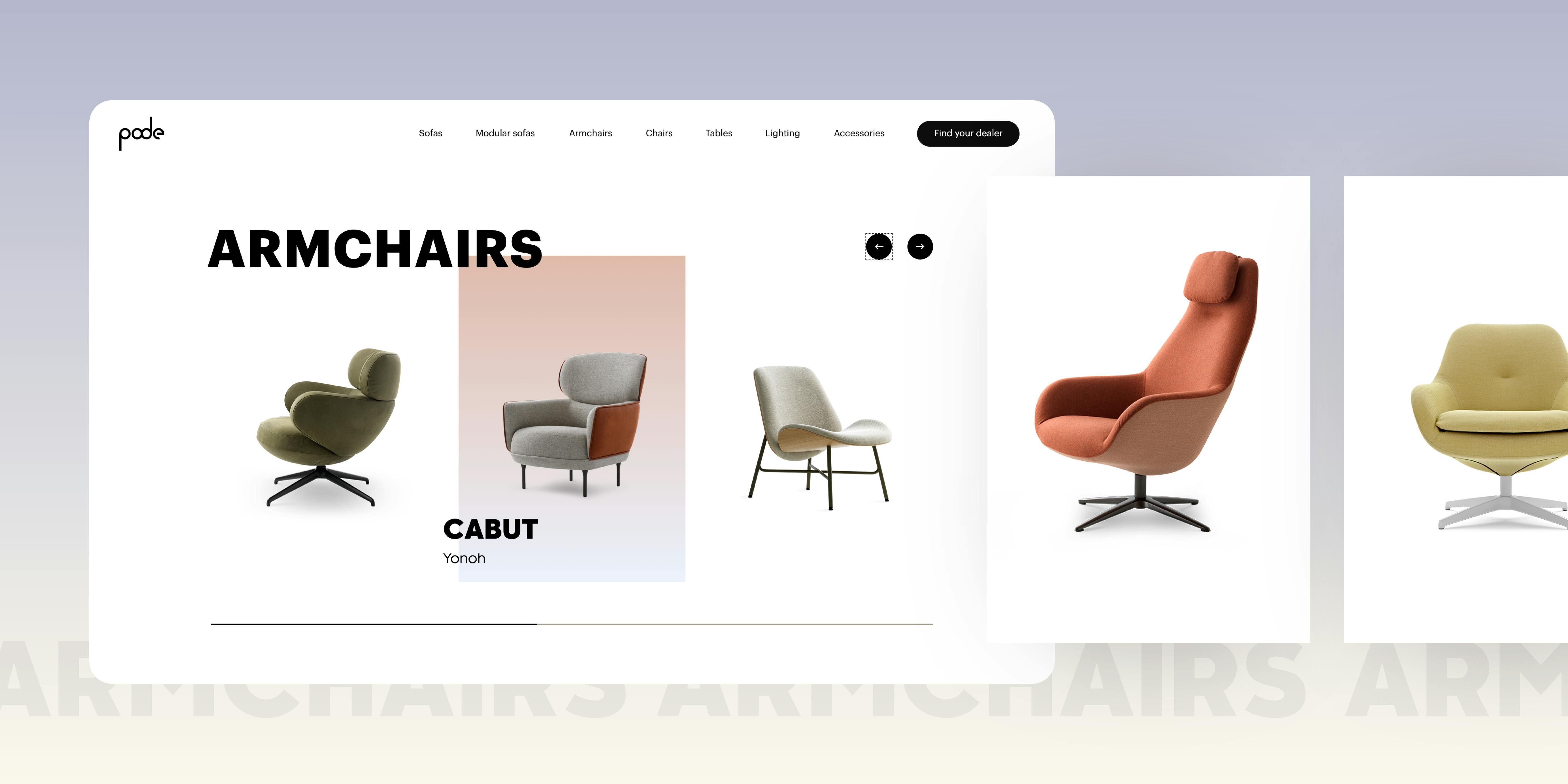 Distinct design and conversion go hand in hand 
The renewed Pode.eu website is filled to the brim with experiences and inspiration. This is achieved through a combination of attractive lifestyle photography, animation, color areas and video. This young and playful appearance befits the brand. Surprising interactions and design elements invite visitors to look around, get inspired and ultimately find their way to the dealers.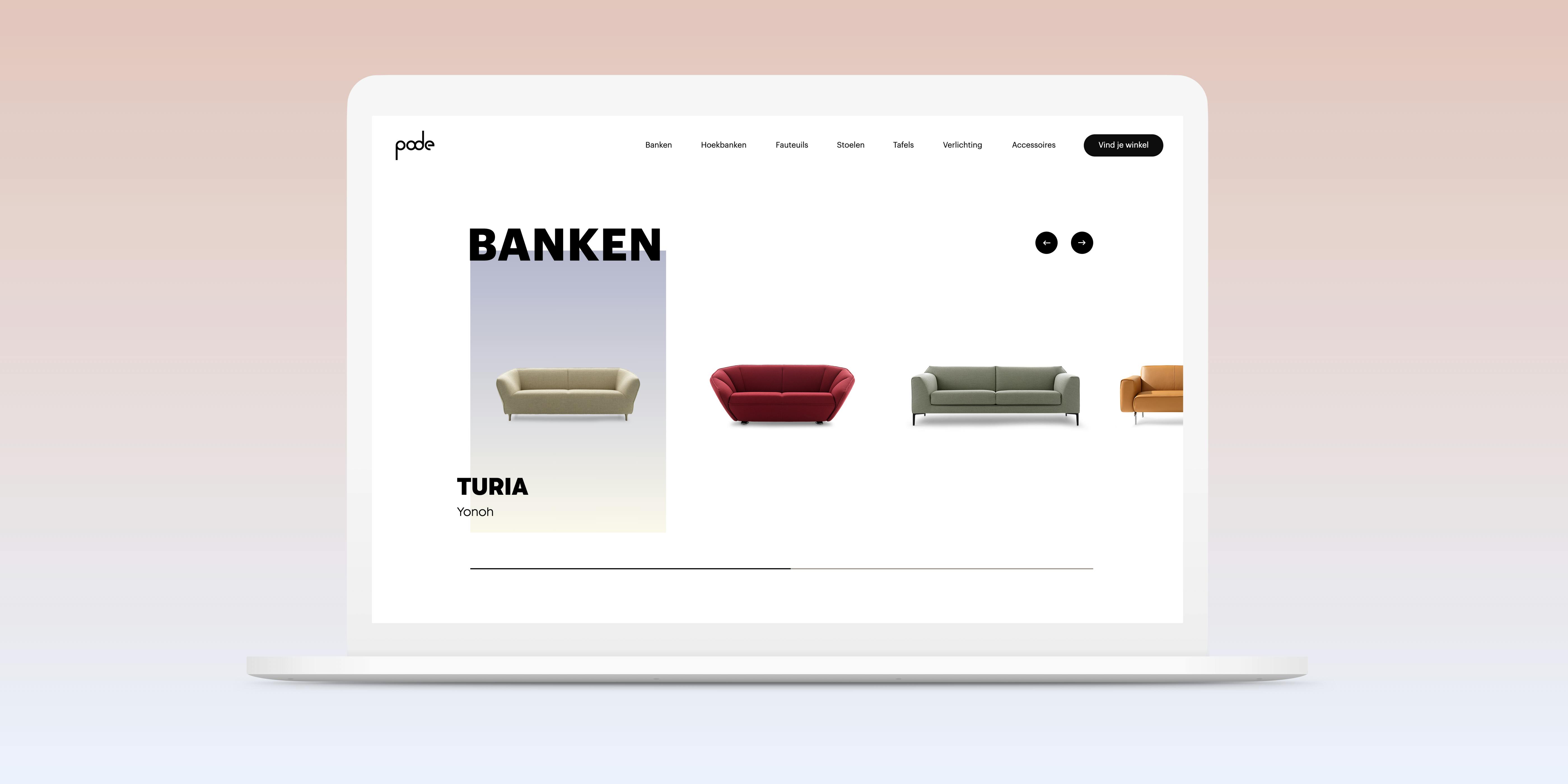 Harold Lunenburg, Senior Online Marketeer at Leolux says: "The collaboration with One Shoe has been perfect from the very first moment. The creativity in the field of design and technology has played a major role in the website as it stands today. And the proactive and open communication has ensured that the entire development process has been completed very efficiently. But most importantly, One Shoe is a nice group of people to work with. "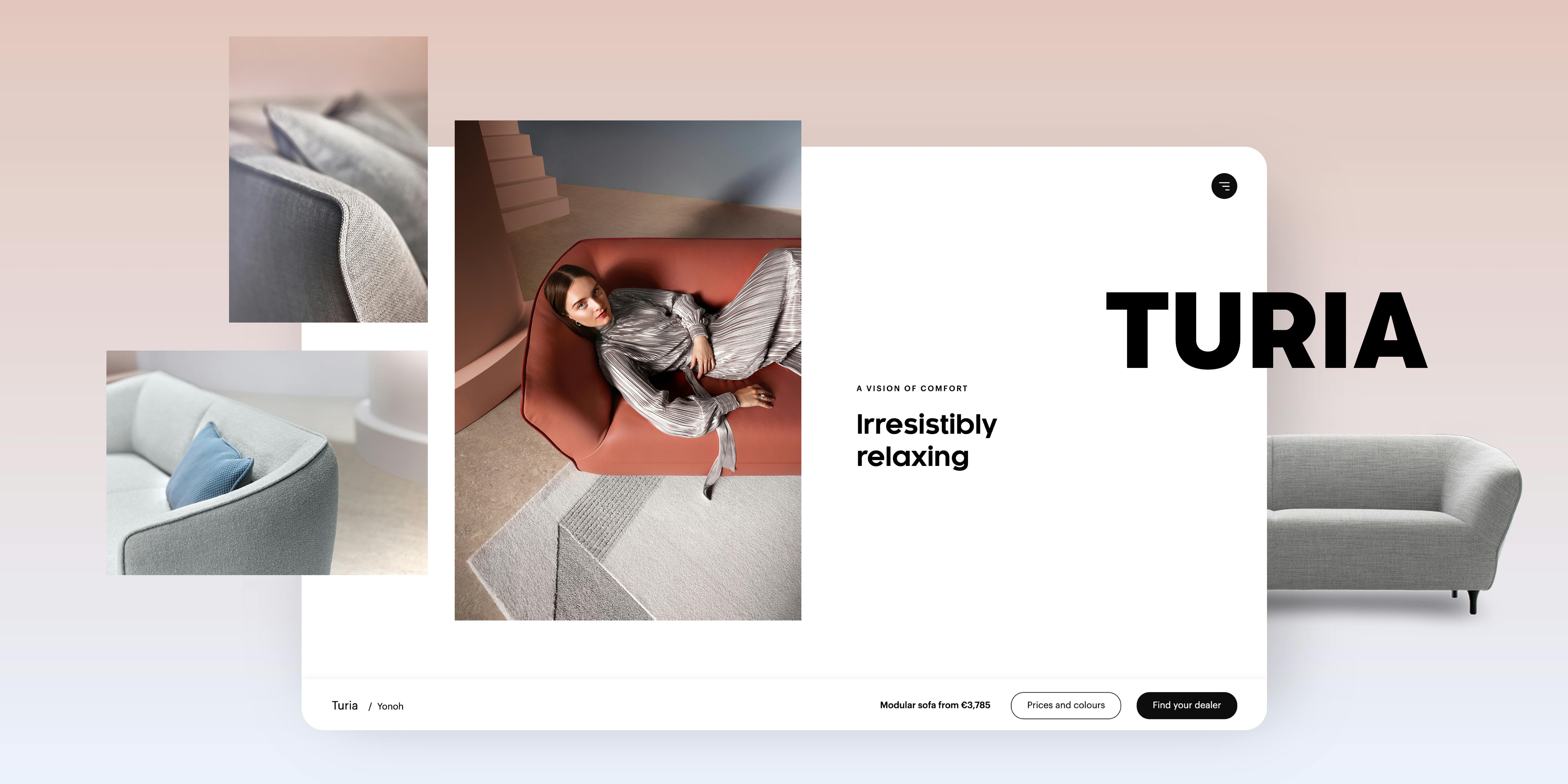 The technical basis is also 'state of the art'.
The website is state of the art. Not only in terms of look & feel, but also in terms of technology. For the development, we opted for JavaScript framework Next.js in combination with Cloud (SaaS) CMS Storyblok. Thanks to this so-called headless solution, the design team had all the creative freedom to create the Pode brand experience. It enables smooth page-to-page transitions, intuitive animations and various scroll effects. Everything to provide the consumer with the ultimate 'Pode experience'.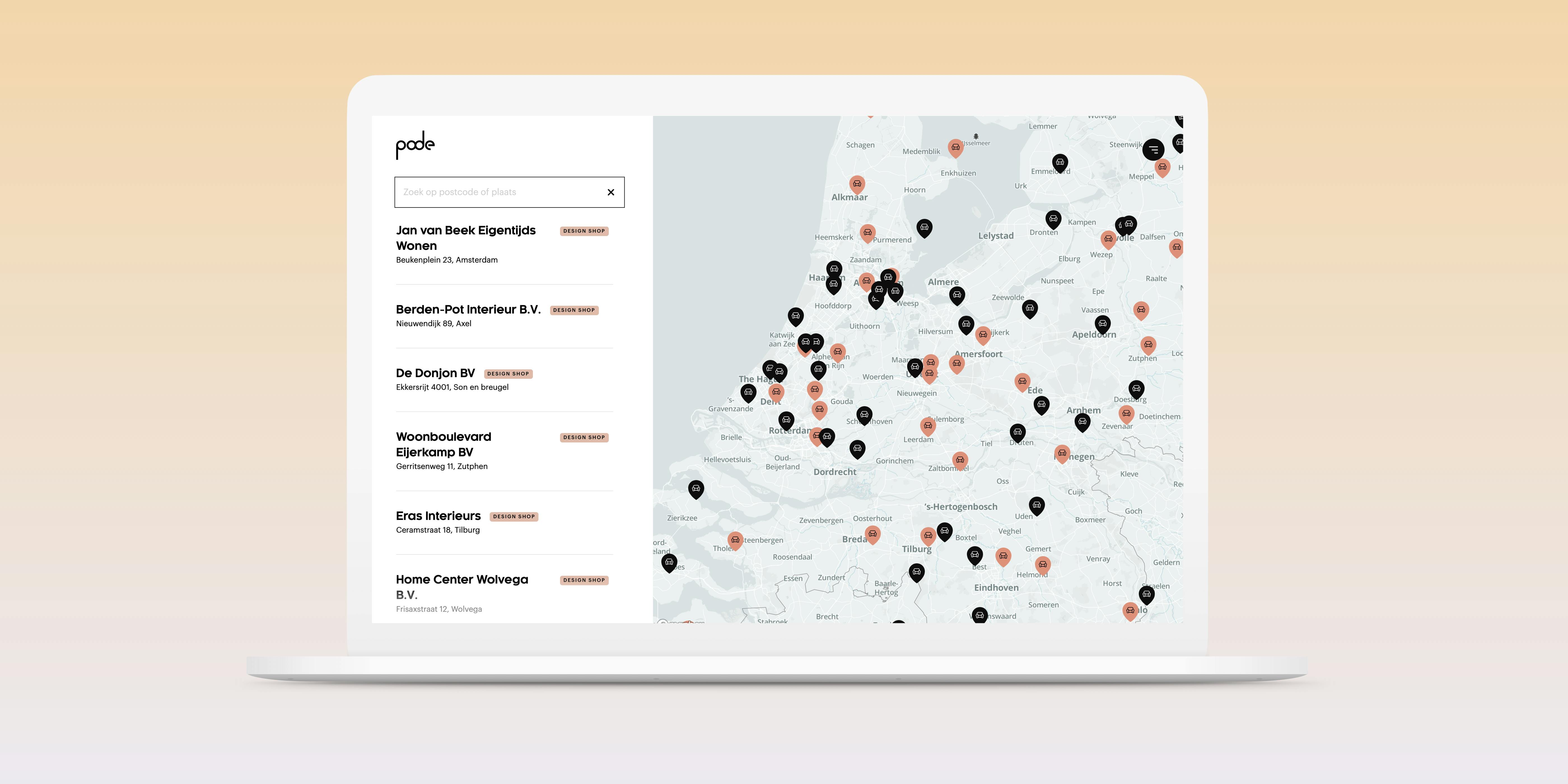 Topics: