Nuffic's renewed website is live!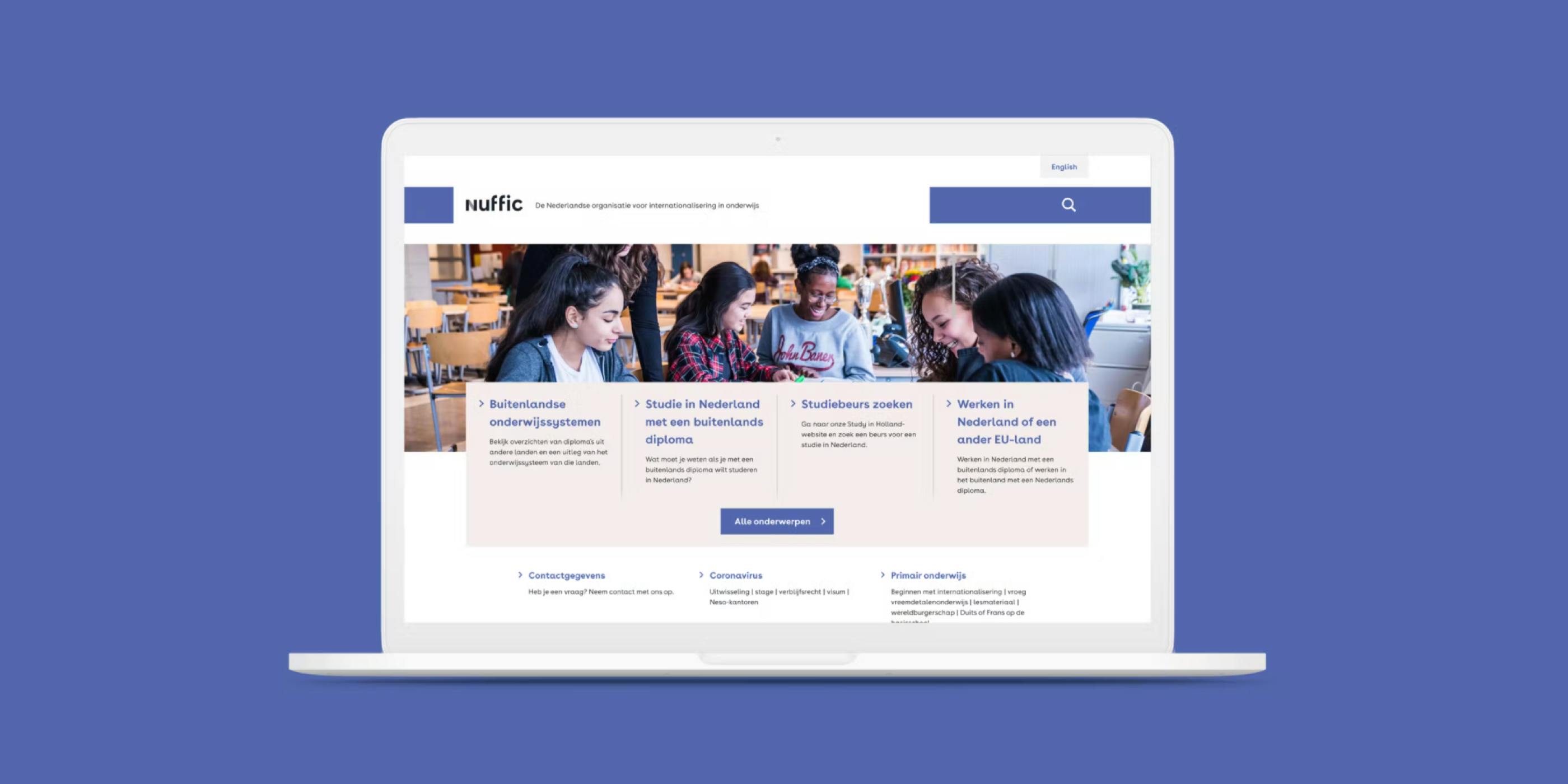 Nuffic helps schools and educational institutions to shape internationalization and international cooperation. The organization has a wide range of online channels for this purpose, including various websites. In the long-term partnership of One Shoe and Nuffic, the focus is on optimizing the online customer journey of international students (from study seeker to alumnus). We also connect different underlying systems and integrate them where possible.
Nuffic has a wide digital palette
Earlier this summer, we launched the renewed Studyinholland.com website, an initiative of Nuffic to inform students from all over the world about Dutch higher education.
The renewed corporate website has now also gone live. Here it was important to align Nuffic's business goals and the user goals of schools and educational institutions, and to bring them together in a user-friendly website. We built Nuffic.nl based on a scalable solution that we developed in Drupal. This allows Nuffic to benefit from efficiency advantages in the development of future websites, such as the online customer portal that we will realize later this year. To be continued!
Topics:
Want to know more about this case?
Contact Tibor Uittenbogaard (Business & Digital Consultant)