Stage Entertainment and qlinker shortlisted for Digital Impact Awards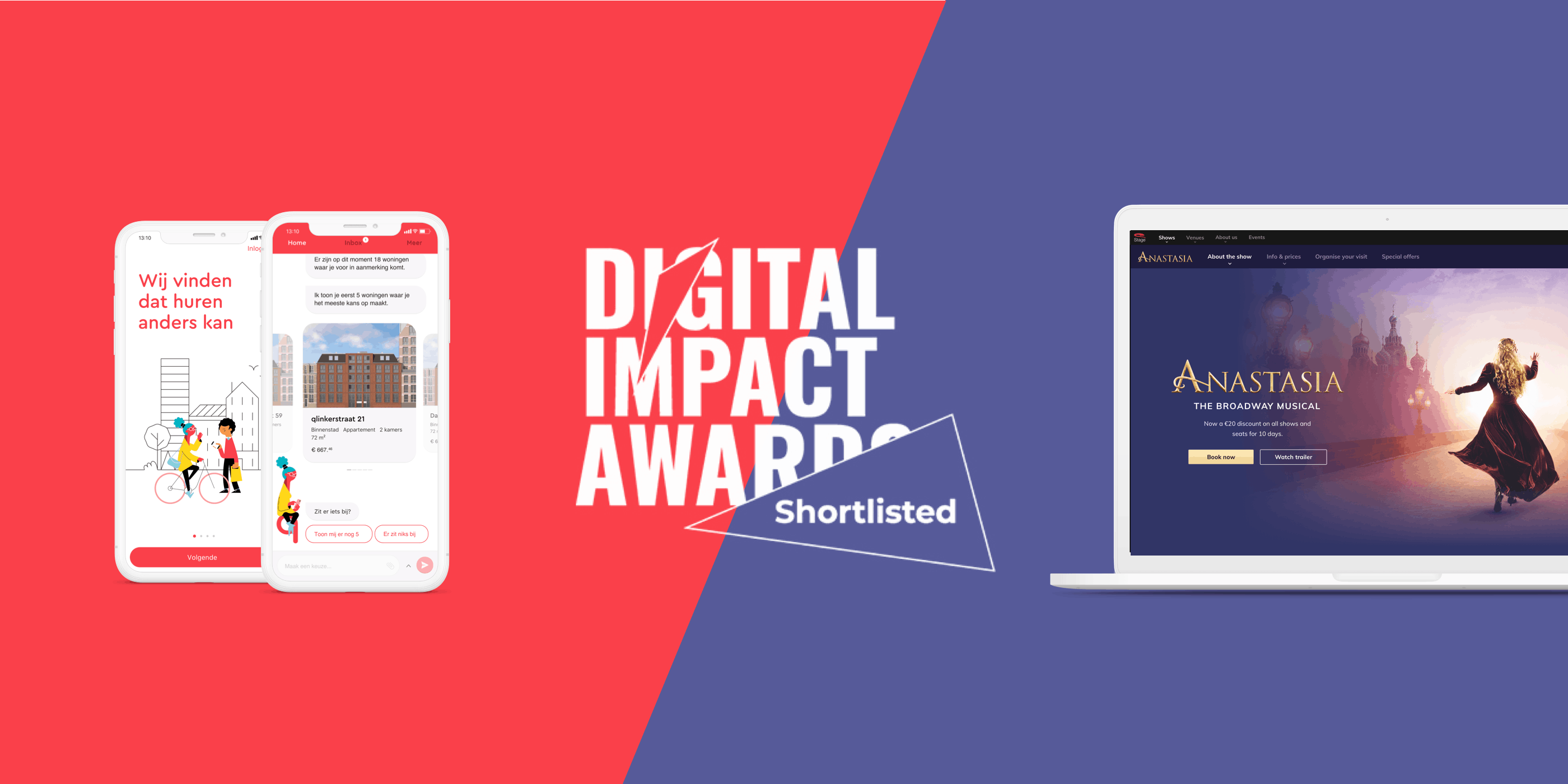 Work at the Digital Impact Awards is being judged by a panel of leading professionals from the industry, including Rolls-Royce, English National Opera, AstraZeneca, Tate Museum, Philip Morris International and the University of London. The jury assesses submitted work on strategy, implementation and results of the project.
Best Use of Digital in the Travel, Leisure and Tourism Sector
One Shoe supports Stage Entertainment on its way to an agile, digital-minded and customer-centric organization where the musical visitor always comes first. This includes a completely rebuilt digital landscape, a richer user experience for musical lovers and a complete shift in mindset within the organization so that new concepts, UX design and optimizations are always validated with customer data and customer feedback.
Martijn Spaargaren; International E-commerce & Digital Transformation Manager at Stage Entertainment: "Strengthening our digital marketing and sales capabilities is an important part of our strategy to respond quickly to changing customer needs and wishes. This nomination recognises the great steps we have taken. I am proud of everyone who contributed to this project."
Best Use of Digital in the Property Sector
One Shoe has also been nominated with qlinker, the digital housing corporation in your pocket. Together with housing corporation Mitros, we have digitized all processes related to renting a home and created an app for tenants. From digital strategy to UX, design and front-end development of the website, app and API.
The result is a fresh, accessible and user-friendly app that makes renting more personal, easier and better by means of a chatbot. And that is seen by the jury of the Digital Impact Awards: qlinker has been nominated in the category "Best Use of Digital in the Property Sector". In addition, qlinker is currently also in the race for the Dutch Interactive Awards, where it will compete in the Service category.
Winners will be announced on October 13
We don't have to wait too long for the winners to be announced: on October 13, the final awards will be presented to the best projects in the different categories. Fingers crossed!