Thuisarts.nl wins Website of the Year Award in the Health category!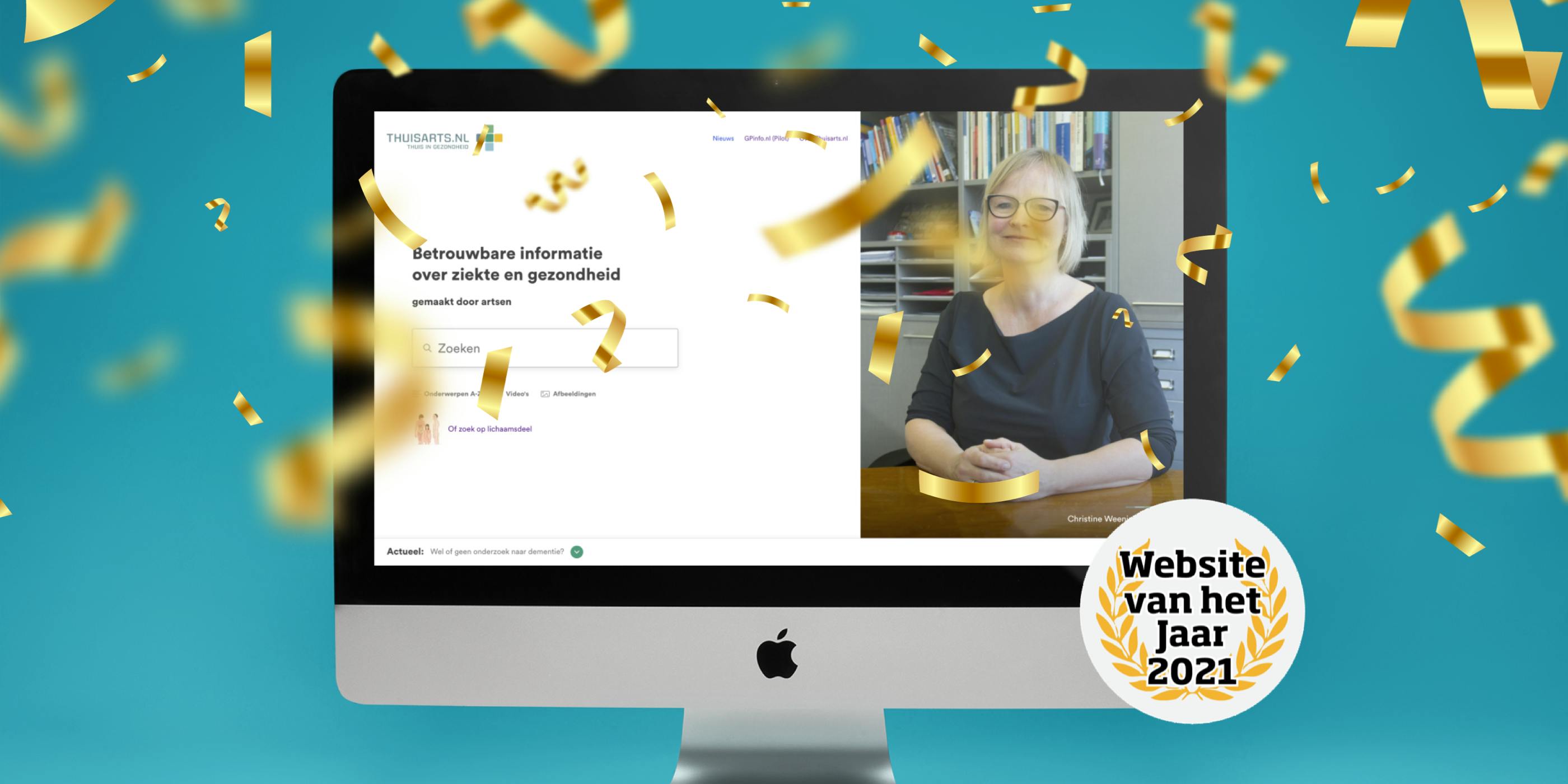 The Website of the Year is an award that is given annually to highlight the best and most popular websites of the Netherlands in their respective categories. This year, the Dutch public cast over 450,000 votes. Websites were assessed on content, user-friendliness, design and to what extent voters would recommend the website. The website with the most votes in a category is voted Most Popular Website of the Year.
Thuisarts.nl has received this prestigious award for the third time this year. Voters also voted the health platform the Most Popular Website of the Year in the Health category in 2016 and 2018.
About Thuisarts.nl
Since 2012, Thuisarts.nl has provided reliable and independent information about complaints and illnesses and attracts more than 3.5 million visitors every month. General practitioners also often use Thuisarts.nl during consultations to help clarify information for patients. 
These past years, we have continued development and optimization of this successful platform to ensure that Thuisarts.nl always remains relevant and valuable for website visitors. The fact that the public once again rewards the platform with this big prize shows that the platform is very valuable for visitors on a daily basis.