Website for education and training institute Lindenhaeghe is live!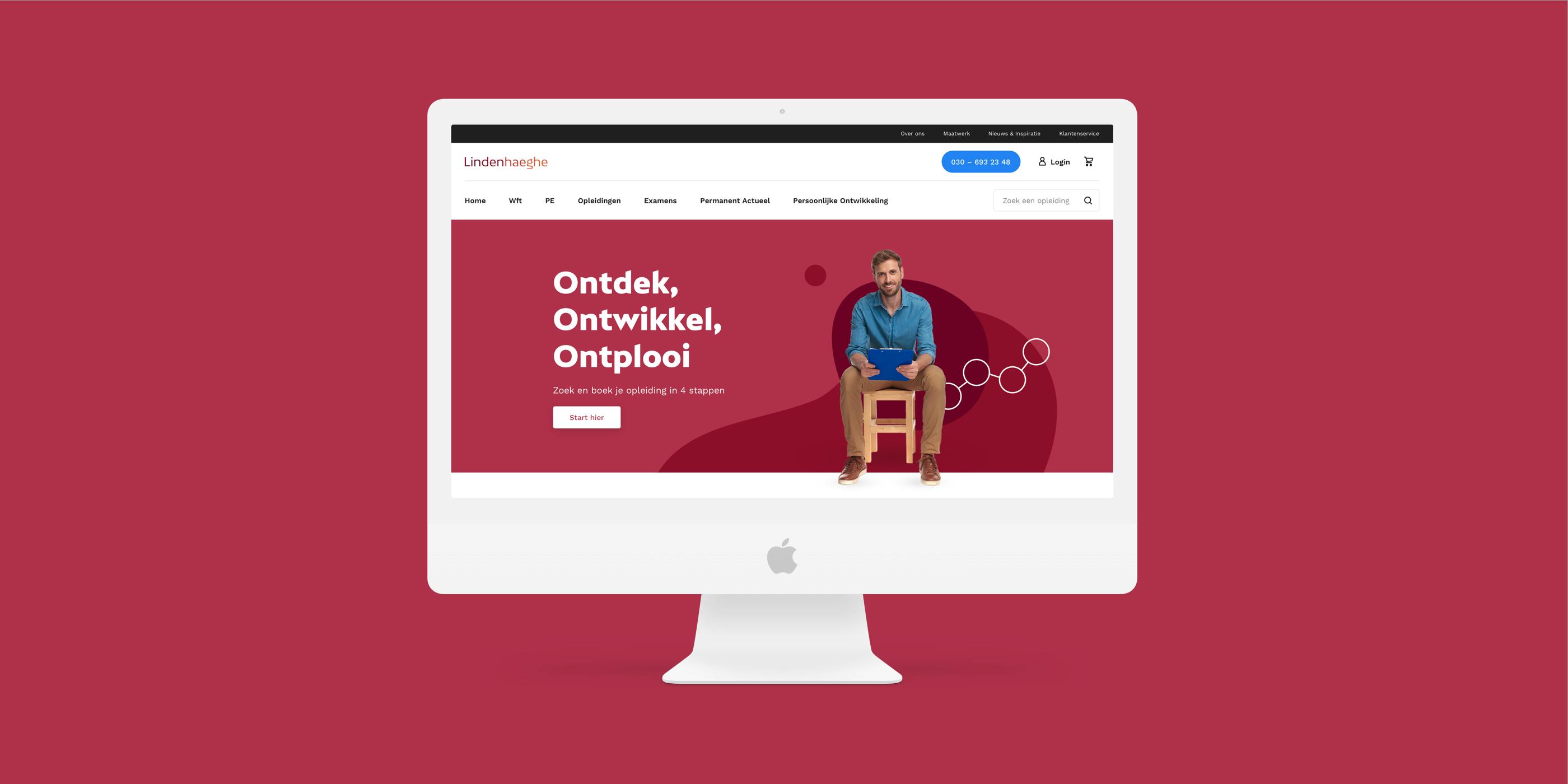 Lindenhaeghe - market leader in continuing education
Financial professionals are required to continuously learn, to keep their knowledge up to date. But it must also be fun to do so! Lindenhaeghe Training and Education Institute helps financial professionals with complete and sustainable development. Have you made a choice between the educations and / or training courses? We made 'doing' easy: orientating, booking and learning. However, Lindenhaeghe's service goes much further than that: the platform inspires and supports you in determining your next step in terms of deepening your profession or personal development. What do you need to grow?
Orientation and booking made easy, thanks to a great UX
You don't do your job because you have to, but because of your own motivation. That is Lindenhaeghe's vision. There are blogs that cater to the information needs of the financial professional, as well as coherent pages from all courses within your segment. Because everything can be arranged from the website - from orientation to booking - the employees of Lindenhaeghe spend less time on repetitive telephone calls and have more time for extra service.
Personal Visual Design
Together with Lindenhaeghe, we have set up Design Principles - principles to build the website - from the core of the brand: inspiring, personal and focused. We determined which style fits Lindenhaeghe's values, what we wanted to convey and at least as important: what fits the target group. The person is central to Lindenhaeghe, also in design. We have opted for round shapes, personal photography and well-arranged page structures.
By focusing on the professionals, Lindenhaeghe is the platform that takes them further in their careers, on a personal and educational level.
More information about developing your website?
Tibor (Business & Digital Consultant) is happy to advise you!