Winner of two Dutch Interactive Awards!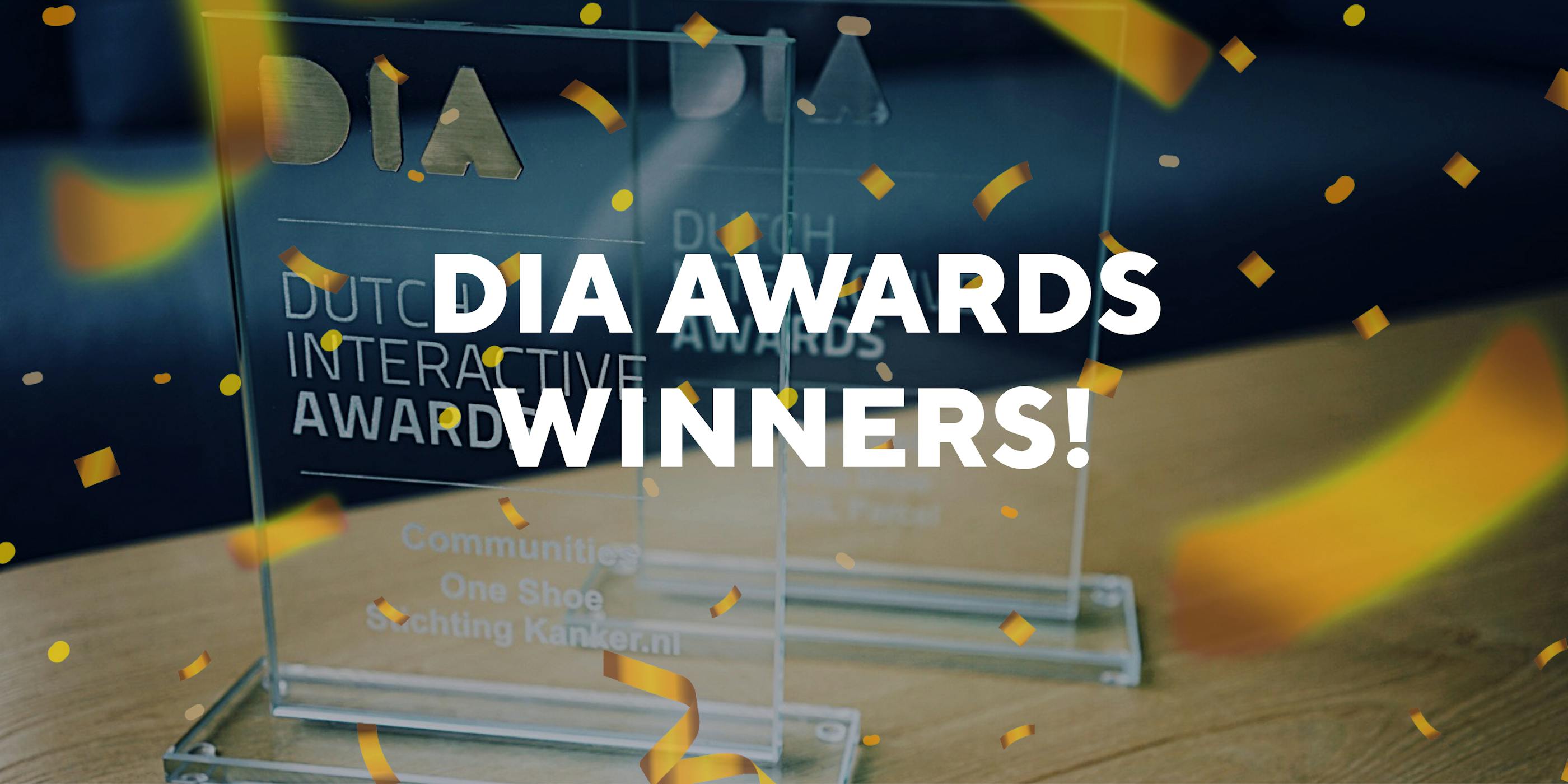 We are very proud of winning the two awards, a crown on our collaboration with Stichting Kanker.nl and with DHL Parcel. Together with them, we proudly received the awards during the festive award ceremony in the Beurs van Berlage.
Community platform Kanker.nl
With Stichting Kanker.nl we developed the community platform Kanker.nl, the no. 1 place in the Netherlands for everyone who has to deal with cancer: patients, former patients and their loved ones. Each month, more than 450,000 visitors find here a variety of validated information about the disease, have a dialogue with professionals and share experiences with fellow sufferers.
Jury: "Everyone else can learn from this."
The jury said the following about Kanker.nl: "The care with which they treat their community is enormous. The figures in terms of use and reach are impressive and the design is to the point. Respect for the Community Manager and her people. During the redesign, they heard from users what was needed, and the agency has demonstrably listened to the wishes of the community. If you are talking about a community, this is the example and everyone else can learn from it."
Corporate website DHLParcel.nl
We have been DHL Parcel's digital partner for many years and are constantly optimising the DHL Parcel digital landscape. The new website DHLParcel.nl reinforces the positioning of DHL Parcel as a leading strategic logistics partner with an optimal service for business senders. It also optimises the user experience for recipients for delivery.
About Dutch Interactive Awards (DIA)
The Dutch Interactive Awards (DIA) are prizes for the very best interactive work by Dutch agencies. The submitted work is assessed on concept, design, UX, results and optimisation. The DIA has been around since 2010 and has award prizes in different categories, with 6 cases nominated each time.
Two other awards: Drupal Splash Awards
In addition to these great awards, One Shoe won two more awards on the same evening for Kanker.nl and DHLParcel.nl: the Drupal Splash Awards. The Drupal Splash Awards are prizes for the best digital work built with the Drupal framework: a leading open-source CMS for ambitious digital experiences.