8 questions for Robert: Working as a developer at One Shoe
1. How did you start working as a developer?
My interest in development was started during my study Business Informatics. During this study, I had to do a business-oriented internship and a technical internship. My technical internship was also my graduation project. This internship was at a small development agency, where I first came into contact with web development and this is where I wrote my first lines of PHP code. That's how I got into this world. I actually didn't learn what I did back then and still do today when I was studying. The basics did originate from my studies, but the programming languages I work with now, such as PHP, I learned after my graduation. I have been working as a web developer for about 15 years now, so I have gained a lot of experience!
2. When did your adventure at One Shoe start?
That adventure started 11 years ago. The agency where I started out was very small and it became clear that there were no possibilities for me there. When I started looking for the next step, I quickly ended up at One Shoe. One Shoe is an agency that has been using Drupal since the very start. When I started, I had no experience with it at all but I was given the time and space to learn it. That was very nice.
3. How has a developer's job changed in 15 years?
In essence, the profession is still the same. The basics of programming haven't changed in 15 years. What has changed are the technologies and methodologies. They are constantly evolving and you have to keep up with that. When I came to One Shoe, for example, we were still working with Drupal 6. In the meantime, we have already arrived at Drupal 9 via Drupal 7 and Drupal 8. These are changes that you as a developer have to prepare for. In addition, there are many other techniques, such as Laravel. This means there are multiple means to an end. The profession is always changing and that is what makes it fun. 
The way of working has also changed a lot at One Shoe in the past 11 years. When I started, the company was still small-scale and the teams weren't big. Now the way of working is very professional and structured without losing the pleasant, informal culture.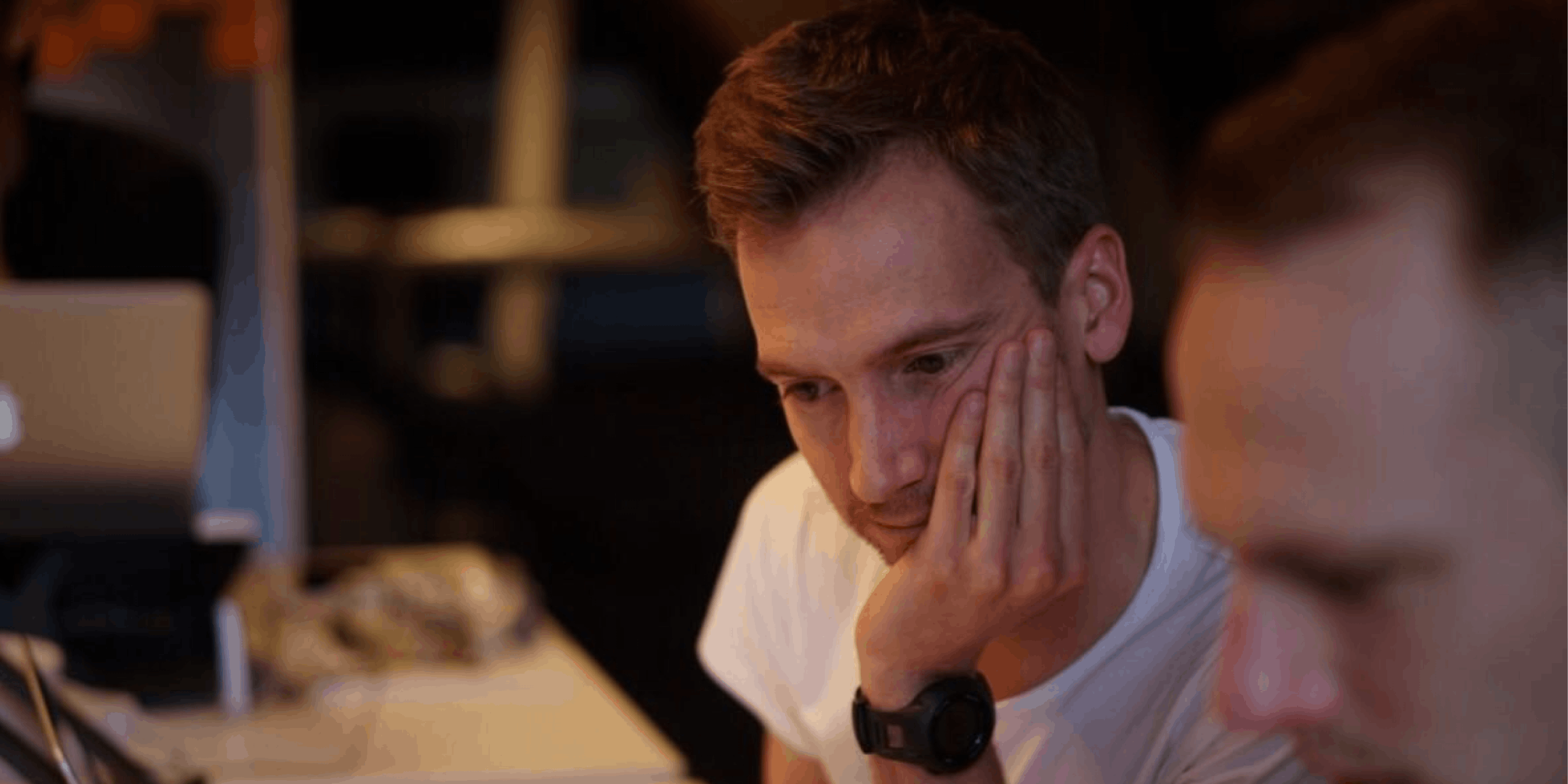 4. What does your day usually look like?
We start each day with a standup in which the team looks at what we did the previous day and what is on the agenda for this day. This is how we determine the priorities. Since the beginning of this year, we have also started with self-managing teams, so as a developer you can, in a sense, choose your work yourself. Naturally, we will look at the points of attention together and they will be addressed first. Helping the customer is always the focus. When the work for the day is clear for everyone, we get to work!
Since I am a Lead Developer, I have a lot of consultation with team members throughout the day so that I gain insights into how I can help and support them. I function as a source of information and make sure everything runs smoothly. I also have a lot of contact with project managers and clients if they have a question about the technique. I also try to support sales to ensure that we always get fun and new work. For example, I interact a lot with different people and stakeholders on a daily basis.
My work has a lot of variety because we are working on many different projects simultaneously. The work consists of new projects, additional work for existing projects, service on existing projects, etc. Now that we all work from home, you actually notice how great that diversity is. A meeting is now scheduled for everything, for which you would normally of course just drop by someone to ask or answer a question.
5. Normally, it's great to work at our office. How did the transition to working from home due to the coronavirus go for you?
The transition went well and I also see that everyone has found their way. It does, however, require more independence from everyone. I always try to keep my ear to the ground to get a sense of how everyone is doing. I think I speak for everyone when I say that we can't wait to get back in the office together. If only because of the sheer amount of fun we have together! Fortunately, we have an active party committee, which regularly tries to distract us during this time with virtual events!
6. What do you like best about your work?
The diversity. I am involved in many projects and each project has its own challenges. I also get a lot of satisfaction from the contact I have with the clients we work for. I have very good contact with many of them. It's a fantastic feeling when we deliver a product that they are happy with.
If a client has a problem, we always act quickly to solve it. We always strive to have a solution ready as soon as possible. That requires some flexibility, but my day will be great if we manage to come up with a solution. In addition, it is also important to be realistic. In theory, we can do everything, but at the end of the day, you want everyone to be satisfied in all areas. That's the great thing about my job.
7. Which project are you most proud of?
Thuisarts.nl and that is for various reasons. As One Shoe, we have been involved in this project from the very first moment which is almost 10 years ago. We have thought along with every step of the way. After all these years, the collaboration is still very good and fruitful. 
It is also a project that receives a lot of attention from the media and it always remains relevant. Fortunately, I do not often visit the doctor, but when I do get there, Thuisarts.nl is often brought up. I think that is very nice to see and it makes me proud. We are still continuously working to expand and improve Thuisarts.nl. Those are really nice things that I always want to stay involved with. It has kind of become my project and I certainly wouldn't let go of that anytime soon.
8. Why is One Shoe such a suitable place to work as a developer?
As a developer at One Shoe, you get the space and time to develop yourself. It is also okay to make mistakes. We believe that you learn from your mistakes and you should also be given the space to make them. There will be expectations of course, but you can really develop yourself in your role. The collaboration with colleagues is great and a vital part of the role, also during this pandemic. The communication lines are short and everyone is always willing to help out. For people starting at One Shoe, we work with a buddy system. You will be assigned a buddy for the first two weeks. This person will take you by the hand and familiarize you with the company, the different systems and the projects we work on.
Input is always very welcome. It is a team effort with us, so ideas, opinions, feedback and other comments will always be listened to. You will quickly become a valuable part of our team! And to conclude (very cliché I know), teamwork makes the dream work!
Interested in making beautiful products together with Robert and other colleagues? Apply now!