Conversion optimisation
Get more success by upping the conversion ratio
No matter whether your organisation has commercial objectives or not, every website or app lets people arrange or do things – from reading content or filling in a form to registering or ordering a product. And you want to support that perfectly, of course. And improve it. Conversion optimisation lets us remove obstacles and make it as easy as possible for visitors to achieve their goals.
Interested? Get in touch.
Structural quantification, optimisation and evaluation
Conversion optimisation
How much visitor traffic does your website get and what does that yield for you (the conversion rate)? Our analytics dashboards give you a clear idea of how your website or app is functioning, whereas conversion optimisation tests out ways of making it perform even better.
Find out quickly whether a change in the page structure will result in more time on page or whether a changed button colour creates more contact requests.
Get insights into the success of your website or app:
The testing tells you what works
Learn a lot from small-scale experiments
Make improvements that are backed by data
Get more success by upping the conversion ratio
A/B testing
Experiments let us present a number of variants to visitors. That lets us find out how content and design choices affect their behaviour.
End the discussions
Instead of everyone having their own opinion, A/B testing stops those never-ending discussions: let the data tell you what does and doesn't work.
Optimising
The variant with the highest conversion ratio shows what works. We can implement it directly or use it as the starting point for a follow-up test.
Step by step towards a better conversion ratio
Workshop
During the workshop, we determine the aims of your site or app, or tighten the definitions up further. We look together at how these can be made quantifiable and where we can already see opportunities for improvement.
Test
We set the tests up using tools such as Visual Website Optimizer, Optimizely or Google Optimize. And then we wait and see!
Designing variants
Before any test, we create a number of variants based on the assumptions made. Our digital designer and copywriter work together closely on this.
Measurements and improvements
We discuss the results of every test and implement the insights it provides as quickly as possible. And we start the next test straight away.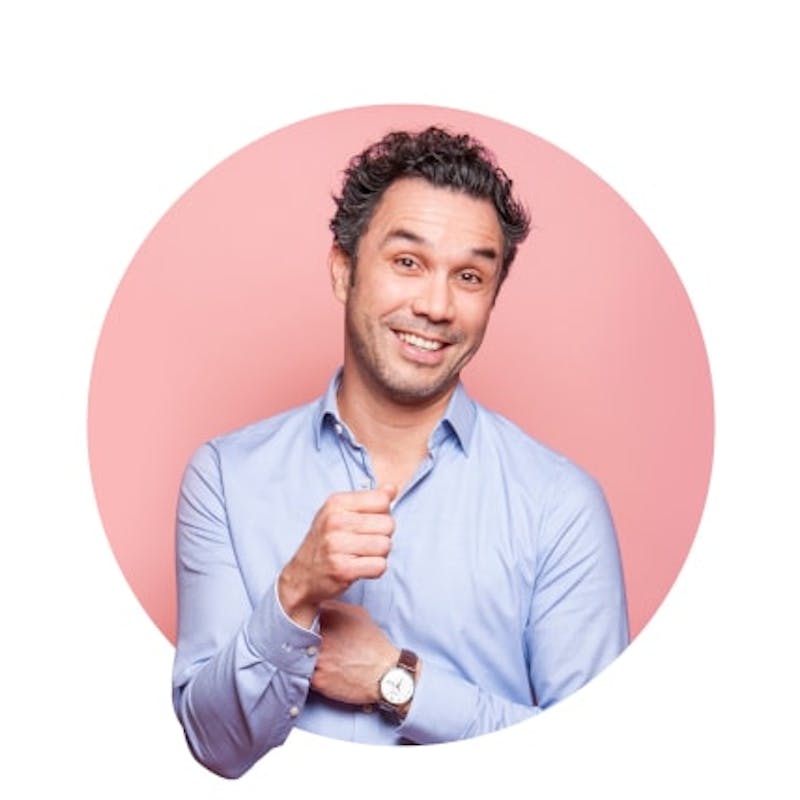 Curious what we can do for your organisation?
Peter knows all about analytics & conversion optimisation!