Innovation and Concept Development
Innovate using Design Thinking
To get ahead and keep competing in our rapidly changing world, you and your organization need to keep renewing and innovating. Our innovation sprints help you to come up with an innovative business idea, test it and validate it in just three days.
Interested? Get in touch.
Innovation Design Sprint
Fast forward in three days
Markets can develop at a breakneck pace. There are technological developments, target groups change and your competitors aren't standing still... If you as an organization are to stay ahead, you have to keep innovating.
The Innovation Design Sprint by One Shoe helps you think up, investigate and test new business ideas in just a short time. The Innovation Design Sprint is a creative and structured process based on Design Thinking from Google Ventures.
After three days you will have a validated concept, product, service, tool or feature.
"A Design Sprint is a three-day process for answering critical business questions through design, prototyping, and testing ideas with customers."
Google Ventures
Why use an Innovation Design Sprint?
Fast
The sprint genuinely accelerates your innovation. A tight schedule drives rapid conceptualization and decision-making within those three days.
Creative
Take a step outside the walls of your office. Draw inspiration from our strategists and ideas people. Let them guide you.
Efficient
Within three days, you'll know whether it's sensible to invest in your idea.
Innovation questions that we know how to deal with:
I can see the trend in my sector. How ought we to respond and make the most of it?
My target group's needs are changing. What does that mean for my brand?
I have an idea for my new service/product, but is it what people are actually waiting for?
I want to develop a new proposal or product/market combination.
I think out service could be improved, but I don't know how.
The competition is doing X. We've got to take action, but I don't know how.
Our solution is functionally great, but how can we make it easier to use?
Design Sprint
Day 1
Ideation
The first day is all about insights and ideas. Led by our experienced strategists, you and your colleagues start tackling your organization's questions. We dive into the problem and generate as many creative solutions as possible. We speed up the thinking process using tried-and-tested models and workshop formats.
Day 2
Conceptualization
We distil the ideas down into a simple but powerful concept. We choose the idea here that has the most impact on the objective. We flesh out the idea, product or service further in the creative concept phase. The result is a business idea that is concrete and detailed.
Day 3
Validation
We turn your concept into something tangible on the third day using prototyping and design. We test the output with your customers, clients, end users, patients or other stakeholders. Because the earlier you do the testing, the more quickly you'll know that the solution, concept or product is going to do what it's supposed to.
Making the opportunities concrete
From an idea to a tangible product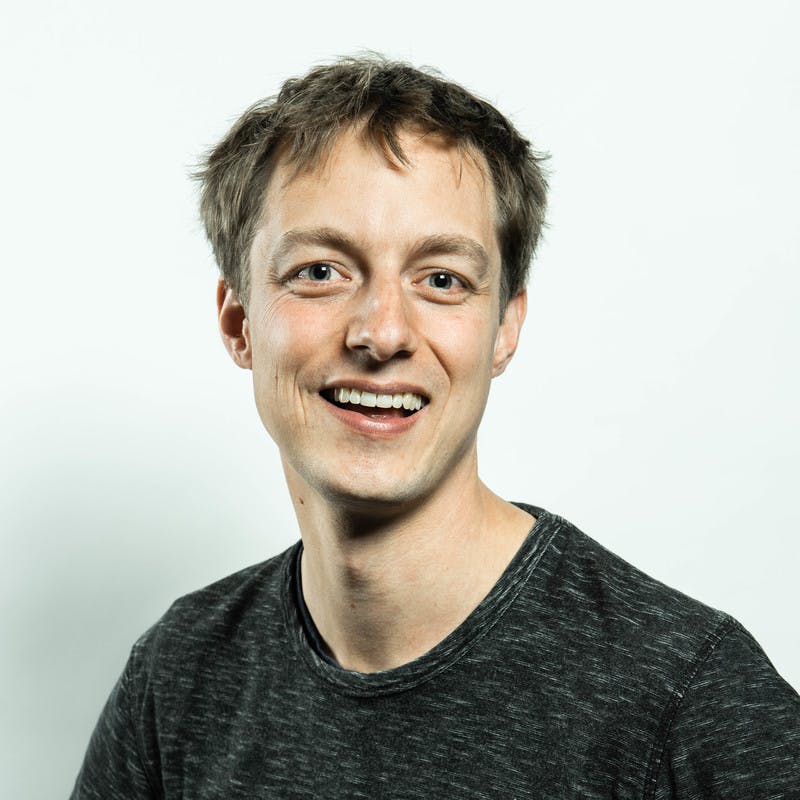 Curious what we can do for your organisation?
Job knows all about innovation