Websites
As a digital agency, we develop websites that help organisations grow and make people's daily lives easier and more pleasant.
We are the digital partner for the development of the websites of DHL, Thuisarts.nl, Wageningen University, St. Antonius Hospital, LeasePlan and many others.
Interested? Get in touch.
One Shoe
A full-service digital agency for more than 15 years
With an experienced team of strategists, UX specialists, designers and highly experienced front-end and back-end developers, we have been developing award-winning websites for more than 15 years now, from A to Z. We focus on user-friendliness (UX Design) and we always opt for proven techniques, with extra attention to privacy and security. As a digital agency, we are the digital partner for successful websites. We have been in the top list Emerce100 Best Digital Agencies for many years and we have won the European Lovie Awards and the Digital Impact Awards several times.
Emerce100 Best Digital Agency

Thuisarts.nl Website of the Year 2018

5x Gold Lovie Awards 2019
Strategy, UX and Design
It is our vision that we not only build a website but develop the entire user experience. The more precisely you know what the wishes and needs of your target audience are, the better and more successful your website will be. With workshops such as Digital Strategy, Customer Journey Mapping and Core Model, we help organisations develop tailor-made websites for their audiences.
When developing the website, we then pay special attention to user-friendliness through User Experience Design and Digital Design. Our goal is always a meaningful, relevant and enjoyable experience for all website visitors.
Related work
Each type of website has its own approach:
Campaign websites
Need a creative or conceptual website for a certain idea, communication or marketing concept? We are happy to help you develop this 'spot on'.
Corporate websites
A corporate website is a powerful medium. When developing a corporate website, we focus on facilitating interaction with stakeholders and interested parties. In this way we help you achieve the ultimate business objectives.
Brand websites
We bring your brand to life digitally. Aspects such as positioning and identity play a major role in brand environments and websites for information and communication with consumers.
Multi-site platforms
Manage multiple websites from one central point? Manage and publish tens to hundreds of websites with a multi-site platform CMS.
Community websites
Community websites require active involvement and input from the target audience. We use our knowledge of technology, Design and UX to stimulate this knowledge sharing, like we did for Kanker.nl, which won the Dutch Interactive Award for the Best Community Website in the Netherlands.
Contentplatforms
Want to share knowledge and information with your target audience online? We develop high-end online content platforms such as Thuisarts.nl, which has been named the best Content Platform in Europe.
Successful websites for successful organisations
Digital agency with a clear vision on technology
We believe that technology should serve your goals. Depending on the wishes, requirements and technical specifications, we are happy to advise you on the right CMS system, framework or front-end techniques. At One Shoe we are specialised in - among others - the Laravel Framework, Drupal CMS, Javascript Library React (Native), Gatsby.js, iOS & Android, and Cloud CMSs and Prismic & Contentful.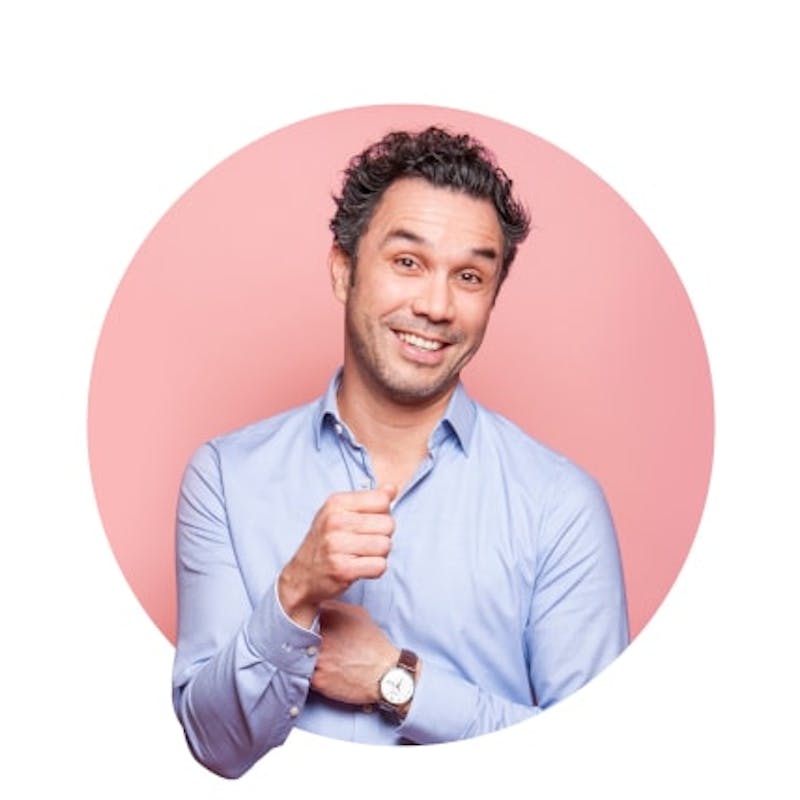 More information about developing your website?
Peter (Business Consultant) is happy to advise you!
---
More Websites
Blogs