Sending, tracking and receiving. Sent and delivered in no time.
DHL Parcel website
Send a parcel with just a couple of clicks. Or find out where your nearest DHL ServicePoint is. The revamped dhlparcel.nl makes sending and tracking packages easier and faster for both private and business customers of DHL Parcel.
Faster, simpler and more intuitive
DHL Parcel offers all-in-one shipping service for sending large numbers of packages, but also bespoke API solutions such as plug-ins for web stores, taking care of fragile shipments for healthcare organisations, and a return process aligned perfectly with the high-tech sector. The internal development teams of DHL Parcel and One Shoe have been working closely for a number of years on optimising the DHL Parcel dispatching services, focusing on maximising the user experience for both private and business users. One Shoe and DHL Parcel have worked together for years to optimise DHL Parcel's digital landscape, with the focus on user experience design, visual design, back-end and front-end.
This time, DHL Parcel needed a new website to fit with its current strategy in which DHL Parcel continues to expand its service for business (e-commerce) shippers. A single website for a combined target group – optimising user experience for consumers on the one hand, while fully facilitating shippers in the business target group on the other.
More service for business senders
In just three months, we built the new dhlparcel.nl site in Drupal 8: with this platform, DHL Parcel offers both consumers and business customers all of the information and tooling they need.
Business
E-commerce, retail, automotive… On the sector pages, you can find all of the information about intelligent tools and services that are aimed at your specific situation. The DHL story is formed visually by means of storytelling. Even easier: starting now, business customers can now create their own business account at DHL themselves right away and start shipping via My DHL Parcel.
Results:
35% growth in business page visits
31% growth in organic traffic
Visit duration increased by 71%
Increase in conversions (quote requests): 33%
More than 200 new customers have started using the Self On-boarding Tool since mid-January
Consumers
On the new website, consumers have immediate access from the opening screen to such top tasks as track and trace, missed delivery, find a DHL pick-up point and send a package. Answers can be found with just a couple of clicks and the package is underway! In addition, consumers are supported better by the components of FAQs, knowledge matrix with information, telephone line waiting times and the dynamic display of opening and closing times for the various customer-service channels.
Results:
Real-time waiting times shown on the support page
Bounce percentage decreased by 25%
70% increase in the number of users
Freedom with flexible Drupal 8 back-end
In order to ensure that DHL Parcel can respond quickly and cleverly to customer needs, we developed a new, flexible back-end on the basis of Drupal 8. We achieved this by developing reusable components with which DHL themselves can create new and dynamic web campaign pages that align with their target group. All of the code and functionality contained in the back-end also ensure that the site manager himself can build all of the pages with the content elements and is not dependent on a website builder.
Scalability with a multi-site approach
Within DHL worldwide, DHL Parcel Nederland has now acquired the position of leading example worldwide in the area of online services. Based on the good results, other countries are now interested in taking over the DHL Parcel Nederland approach. That's why we set up dhlparcel.nl in a scalable manner by means of a multi-site environment: thanks to reusable elements, DHL Parcel business units in other countries can now have a site delivered within two days!
---
+31%
Increase in organic traffic
+33%
Increase in conversions
+71%
Increase in visit duration
---
Topics: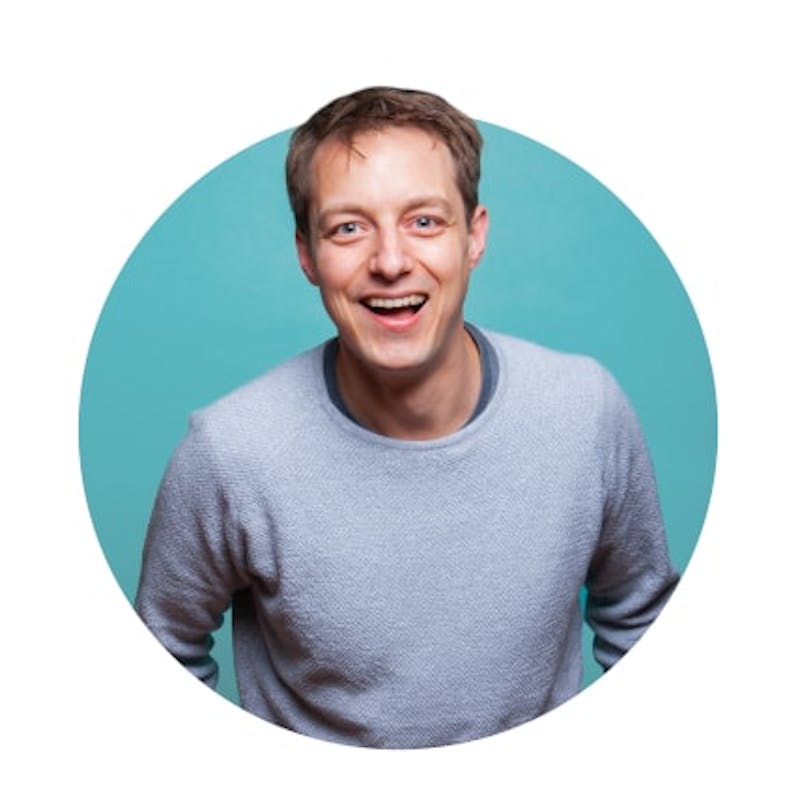 Curious what we can do for your organisation?
Job knows all about Digital Solutions
---
Next